It's a brave new world in the home entertainment industry. More and more, people are getting fed up with the rate hikes, high prices, and never-ending contracts that come along with a cable package. Instead, TV lovers are turning to online streaming services.
So how do you know which streaming service is right for you? Basically, it depends on your viewing preferences. In general, though, we've noticed some streaming services tend to work better for certain types of cord-cutters than others. We've broken it down by category for you, plus provided a complete comparison of all your options below.
Cloud DVR hours
Unlimited
Monthly cost
Starting at $49.99
What we like: Unlimited DVR, lots of local channels, and great streaming quality
Drawbacks: Limited availability and device compatibility
Who it's perfect for: TV addicts who want a smooth, high-quality streaming experience
As we've already mentioned, every streaming service has its strengths, and the right choice depends a lot on what your needs are. That left us with a real Sophie's Choice situation in this category—how could we possibly pick just one best streaming service?
Ultimately, though, we landed on YouTube TV.
YouTube TV is a relative newcomer to the live TV streaming game, so it certainly has its drawbacks (hello, limited availability). But overall, it's our favorite because it's smooth, streams in 1080p definition, and features more local channels per area than any other streaming service. YouTube TV just makes it easier to watch all the shows you love without the frustration of buffering, lagging, or low-quality definition.
Is a synopsis not enough for you? We respect that. Below, we've gathered all the nitty-gritty details you need to know about YouTube TV.
Pros: All the TV!
A seriously killer DVR
One of the biggest perks of YouTube TV is its unlimited DVR. Virtually every other streaming service caps your recording space at a few hundred hours (the most you can get is 500 hours from fuboTV). And as any binge-watcher knows, that space fills up fast. With YouTube TV, though, you can record as many episodes as you like. The only restriction you have to worry about is the nine-month time limit on your recordings (the longest time limit of any DVR, FYI).
Smooth streaming and great HD picture
YouTube has perfected its livestreaming technology over the course of several years, so it's really not surprising that its live TV streaming service offers such a smooth stream with little to no glitching. In fact, the only other service that really comes close to YouTube TV in terms of smoothness is PlayStation Vue, but PlayStation's picture resolution maxes out at 720p (YouTube TV offers content in 1080p).
Lots of local channels
Like cable providers, streaming services make deals with affiliate stations so they can bring you your local ABC, CBS, FOX, and NBC stations. But since streaming services haven't been around as long as cable, most of them have pretty limited local offerings.
YouTube TV, though, has deals with nearly every local station in the areas it offers service. That means you have a very high chance of being able to watch all your favorite ABC, CBS, and FOX shows with YouTube TV.
Cons: If you can get it . . .
With so many perks, it was inevitable that YouTube TV would have at least a few drawbacks.
Limited availability
With so many perks, it was inevitable that YouTube TV would have some drawbacks. The biggest one is that the service isn't yet available in every area.
YouTube TV is currently available in a little over 80 markets nationwide, which translates to about 85% of the US population.1 In other words, most people will be able to get YouTube TV, but there's still a chance it's not available where you live.
Incompatibility with Amazon devices
If you plan to use an Amazon device to stream live TV, you may be out of luck with YouTube TV.
YouTube is owned by Google, which is currently locked in the corporate version of a middle-school slap fight with Amazon. Long story short, Google's throwing a tantrum and won't let anyone stream YouTube TV on Amazon Fire devices (including tablets).
But if you're streaming on a Roku, Chromecast, or a newer-model smart TV, you should be good to go.
Cloud DVR hours
Unlimited
Monthly cost
Starting at $49.99
What we like: Smooth streaming with an easy-to-use interface
Drawbacks: Doesn't offer 1080p, but picture is still HD
Who it's perfect for: Die-hard sports fans looking for the cheapest way to get every game
PlayStation Vue just misses our "favorite" spot, but there's still a lot to love about it. Like YouTube TV, PlayStation Vue has unlimited DVR space (though with a shorter time limit—28 days versus nine months) and a very steady livestreaming experience. That makes the service ideal for sports fans, as you don't have to worry about your livestream glitching or buffering during a key play.
PlayStation Vue also offers virtually every sports channel you need for $44.99 a month. The next-best package rings up at $60 per month with DIRECTV NOW (the Go Big package), so it's also the most economical choice for sports fans.
Pros: Smooth like butter, easy as pie
Smooth streaming
Like YouTube, PlayStation has been perfecting its livestreaming technology for a lot longer than most other streaming providers. So it shouldn't come as a surprise that the service offers such a polished live TV experience.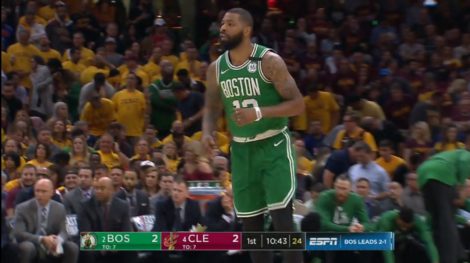 For sports fans, effortless, fluid streaming is key. The last thing you want when watching a hockey game is to lose sight of the puck because your stream went blurry. And missing the Hail Mary play that wins the game because of a streaming glitch—forget about it. PlayStation Vue's velvety-smooth stream is, frankly, the biggest reason why it snags our "Best for Sports" category.
All the sports channels
PlayStation Vue's sports offerings are another big perk. With the Core package, you get a full contingent of ESPN channels, regional Fox, CBS, and NBC sports channels, and most of the major sports league networks (think NBA TV, the MLB Network, etc.). And the best part is the Core package costs only $44.99 a month. That's a great deal, especially when you consider how much you'd pay for package upgrades and add-ons to get the same channels with another streaming provider.
On the off chance that's not enough sports for you, PlayStation Vue also offers sports add-ons that get you even more of the college and regional sports networks you love. To make it easy on you, we've got a complete list of sports channels available with PlayStation Vue:
Core package:
ABC
Big Ten Network
CBS
CBS Sports Network
Eleven Sports
ESPN
ESPN 2
ESPNEWS
ESPNU
FOX
FOX Sports 1
FOX Sports 2
Golf Channel
MLB Network
NBA TV
NBC
NBCSN
NFL Network
Olympic Channel
SEC Network
TBS
TNT
TruTV
USA Network
Sports Pack:
ESPN Bases Loaded
ESPN Classic
ESPN Goal Line
FOX College Sports Atlantic
FOX College Sports Central
FOX College Sports Pacific
Longhorn Network
MLB Bases Loaded
MLB Strike Zone
NBC regional sports networks
NESN
NFL RedZone
Outside Television
Fox Soccer Plus:
Fox Soccer Plus channel
It's nit-picky, but if you're watching on a 4k TV, this detail may be a roadblock for you.
Cons: Not much, but . . .
HD peaks at 720p
If we had to call out a drawback of PlayStation Vue, it's that the service doesn't stream in 1080p resolution. It offers only 720p. Now, keep in mind that 720p is still considered HD-quality. And really, only about half of the other streaming services even offer 1080p.
Still, if you're watching on a 4K TV and picture quality is extremely important to you, YouTube TV is probably more your speed.
Howie Recommends
fuboTV is perfect for soccer fans
You may want to try fuboTV. fubo is a streaming service designed for sports fans with a focus on fútbol-related channels other streaming providers don't typically carry. Plus, the service offers a low introductory price ($19.99 for the first month), so you can enjoy easier access to all the action from your favorite clubs. Gooooooal!
Monthly cost
Starting at $40
What we like: Low-cost premium channels
Drawbacks: Only 20 hrs. of DVR space
Who it's perfect for: Cord-cutters looking for a balance between affordability and features
DIRECTV NOW is a medium-quality service. It offers a fair number of channels for less than you'd pay with a lot of services, and its streaming quality is decent—not as strong as YouTube TV or PlayStation Vue, but not awful.
It certainly has its drawbacks, but in general DIRECTV NOW is a good mid-range option if you want something with more channels and features than a budget buy but that's still less expensive than other services.
Where DIRECTV NOW really shines, though, is in its premium channel offerings. The service offers far and away the best pricing on premium channels like HBO, CINEMAXⓇ, and SHOWTIMEⓇ, so if you're a big fan of Last Week Tonight with John Oliver or Homeland, DIRECTV NOW could easily be the best choice for you.
Pros: Channels + low price = value
Cheapest way to watch Game of Thrones
Sure, season 8 isn't coming out until 2019. But if you're a diehard fan of any premium show, it pays to find a service that offers the channels you need for the lowest price. Enter DIRECTV NOW.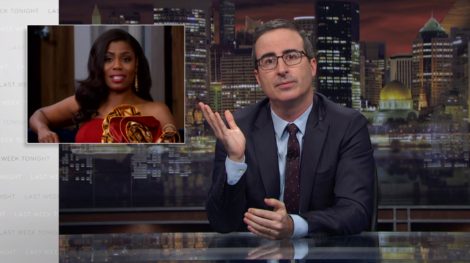 DIRECTV NOW lets you add premium channels to your package for considerably less than any other streaming service. HBO is an especially great steal at $5 per month. (It's $15 per month with Hulu Live, PlayStation Vue, and Sling TV.) Plus, you can get additional discounts by selecting one of DIRECTV NOW's premium channel bundles.
Long story short: if you want premium channels, you're going to save big with DIRECTV NOW.
Good price per channel
Even without considering premium channel savings, it's clear that DIRECTV NOW offers a good value. The service offers a whopping 139 live channels at last count, which is more than any other service besides Sling TV. More than 60 of those channels are included in the base package alone, making it the most channel-heavy "basic" package of any service besides YouTube TV.
The best part, though, is that you get all 60 channels for $35 per month—$5 less than you'd pay with YouTube TV, PlayStation Vue, or Hulu Live. It's not as cheap as Sling TV's base package ($20 per month), but it offers nearly twice the number of channels.
Decent local channel offerings
DIRECTV NOW is a good middle ground for most cord-cutters, and that holds true when it comes to local channels. DIRECTV NOW doesn't offer quite as many local stations as Hulu Live or YouTube TV, but it's pretty darn close. So if you're a big fan of your local news team or you just want to catch all your favorite shows on ABC, CBS, FOX, or NBC, then DIRECTV NOW is a good bet.
Cons
Just okay streaming quality
DIRECTV NOW isn't bad when it comes to streaming quality, but it's also not particularly good. Frankly, a lot depends on your internet connection. If you've got a solid internet plan with sufficient speeds, DIRECTV NOW is pretty smooth. But if you're on a lower-speed cable internet plan where you share your connection with your neighbors, you may experience glitching and buffering more often than you'd like.
What we like: Tons of on-demand content
Drawbacks: Frustrating interface
Who it's perfect for: Fans of nostalgia shows and Hulu original series
Hulu is one of the big dogs in streaming, and for good reason. The service's main claim to fame has always been its huge on-demand streaming library, which allows you to watch old and off-the-air shows, recent episodes of today's most popular series, movie titles, and Hulu originals—all on your own time frame.
Hulu with Live TV adds 57 live TV channels to the mix, making it a pretty comprehensive package overall, with networks and shows that cater to kids, sports fans, and prestige TV fans alike.
Pros: Lots to watch . . .
So. much. bingeing.
We really can't overstate how much we love Hulu's on-demand options.
Because the service is a joint venture between most of the major TV networks and their parent companies (the Walt Disney Company, 21st Century Fox, and Comcast), it's able to deliver next-day access to most of today's hit shows. So if you're a big Bob's Burgers or Grey's Anatomy fan, you can watch the latest episodes whenever works best for you—and with limited commercials.
Hulu Live also offers on-demand access to classics like Friends and 30 Rock that you can watch in their entirety. These shows aren't usually available anywhere else (Netflix included).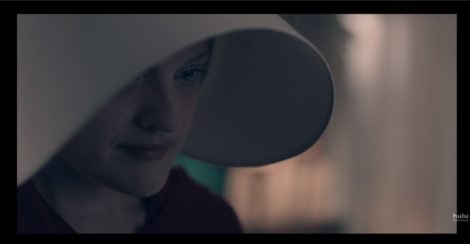 Hulu also offers an impressive collection of on-demand movies, including Disney movies like The Emperor's New Groove. And then, as perhaps the crowning achievement of Hulu's on-demand library, it produces its own original content, including Emmy-winning series The Handmaid's Tale.
That's a lot of binge-worthy media to enjoy on top of your regular live TV channels.
Tons of local channels
If you want access to the latest episodes of This Is Us and The Big Bang Theory, Hulu is your best bet. Plus, Hulu partners with more local channel affiliates nationwide than any other service, so chances are good that you'll be able to get the ABC, CBS, FOX, and NBC shows you crave.
Unlimited devices
Hulu is the only streaming service that lets you stream live and on-demand TV on an unlimited number of devices at the same time. With the Unlimited Screens add-on ($14.99 per month), you don't have to worry about getting booted off your account on your living room Smart TV just because your kid's watching a movie on their iPad, your teenager's watching live TV on their phone, and your spouse is watching the game from the bedroom Apple TV.
The only catch? The devices in question have to be connected on your home network, and you can't be watching premium channel shows. If you're on the go or trying to watch the latest Silicon Valley episodes, you're still limited to just three devices at a time—still not bad, but not unlimited either. That also means you can forget about splitting a subscription with your brother who lives out of town.
On the whole, we found Hulu Live's interface so frustrating, we literally wanted to set our TV on fire.
Cons: If you can find what you want to watch
Interfaaace!
The biggest drawback we've found to Hulu Live is the interface. Its layout is completely different from what most people are used to with cable, so it's hard to find the shows you want. The DVR is buried under layers of menus, and the service doesn't have a comprehensive channel guide, so it's virtually impossible to figure out what's coming up and compare channel lineups.
On the whole, we found Hulu Live's interface so frustrating we literally wanted to set our TV on fire—and we like to think we're pretty tech savvy. If you're not already familiar with Hulu or are a first-time cord-cutter, you should strongly consider a more user-friendly service like DIRECTV NOW or PlayStation Vue.
Expensive add-ons
In addition to the Unlimited Screens add-on, Hulu offers a DVR upgrade, a No Commercials upgrade, and three premium channel add-ons (HBO, CINEMAX, and SHOWTIME). It looks great on paper until you factor in the price.
The DVR upgrade, for instance, is $14.99 extra per month, and it gets you only 200 hours of storage (50 hours is included with your package). That's a particularly bad deal when you consider that YouTube TV and PlayStation Vue both offer unlimited DVRs for no additional charge.
When all is said and done, to get all the extra features Hulu Live offers, you'll probably wind up paying more than you would with another service.
Howie Recommends
Hulu has local channels, but for CBS . . .
You can't beat CBS All Access. CBS All Access delivers livestreams of every CBS affiliate in the country, plus the CBS Sports Network and CBS Sports HQ. You can even catch CBS All Access exclusive shows like Star Trek: Discovery and No Activity, all for $5.99 per month.
Monthly cost
Starting at $25
What we like: Low-cost basic packages
Drawbacks: Complicated pricing structure
Who it's perfect for: Cord-cutters who want the bare bones without overpaying
If your primary motivation for cutting the cord is to save money, Sling TV was made with you in mind. Sling packages start at just $20 per month, which is a far cry cheaper than cable or satellite TV.
Sling TV also offers the most channels of any streaming service, though admittedly, you've got to upgrade your package and purchase a lot of add-ons to get the service's complete channel count. That'll cancel out the cost savings, but Sling TV is great if you're simply looking for the cheapest option that gets you the basic cable networks you love.
Howie Recommends
More ways to save
Check it out—you can get a Roku Ultra for $49.99 when you prepay for three months of Sling TV service. (That's $50 off list price, FYI). To find out more, click over to the Sling TV offers page.
Pros: Cheapness and channels
Low price
Sling TV packages start at just $25 per month, which makes it $10 less per month than the next-cheapest option (DIRECTV NOW).
Of course, that price comes with some major caveats, like getting significantly fewer channels with your base package (see more on that below) and any extra channels and features costing you more. But if you're basically just looking for the cheapest sports-included package available, Sling TV's the clear frontrunner.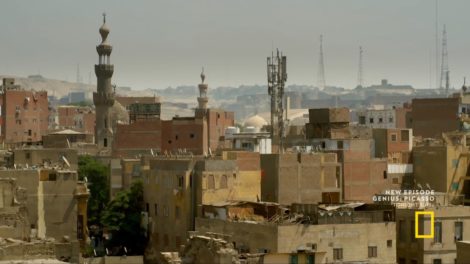 More channels
When you factor in all the add-ons and extra bundles available with Sling, the service offers more channels in total than any other streaming service. So if you're looking to max out your channel count, Sling is a good option.
Of course, you'll have to pay for all those extra channels, which tends to cancel out the cost savings of Sling TV. So, you know, take that for what it's worth.
Great international options
If you're looking for more Spanish-language channels, channels that aren't typically available in the US, and other foreign-language options, Sling TV is your best bet.
The service offers tons of language add-ons, plus Mexican, Portuguese, Polish, Chinese, Indian, and Arabic channels (to name only a few international options). No other streaming service offers all that.
Cons: Lots of flash, not a lot of substance
Complicated packages
Most services offer a base package with a set number of channels. If you choose to upgrade to the next-highest package, you can typically expect to get the same channels plus some more. Unfortunately, that's not the case with Sling TV.
Sling says it's a low-cost "a la carte" option. It's really a complicated, overpriced mess.
Sling's base package (Sling Orange) includes about half of all the most popular channels (like ABC, Disney Channel, and ESPN). The next package (Sling Blue) includes the other half (Fox, Fox Sports, NBC, etc.). In the end, a significant number of people are going to wind up needing the more expensive Sling Orange + Blue package, which is priced at $40 per month—about the same as every other streaming service.
Long story short: Sling TV likes to advertise itself as a low-cost streaming option that lets you pick and choose your channels "à la carte." And yes, the base packages are inexpensive and there are lots of ways to customize your plan. But the result is an often confusing and ultimately overpriced tangle of channels and packages that can be overwhelming for most first-time cord-cutters.
Ultimately, there's a good chance Sling TV will cost the same as any other streaming service. But that doesn't negate the fact that it's a great option for cord-cutters on a budget who don't mind significantly paring down their package offerings.
Imperfect streaming
One of Sling TV's biggest drawbacks is its inconsistent streaming quality. On fiber-optic connections and super high-speed internet plans, it can be pretty decent. But on a cable internet connection or slower plan, it can be riddled with glitches, take forever to load, and even become unresponsive.
If there's one thing that can kill your home entertainment experience, it's bad streaming quality. We suggest taking advantage of Sling's free trial period to make sure the service works well for your household.
Hardly any local channels
Sling advertises that it delivers local channels like ABC, CBS, FOX, and NBC. But the truth is, those channels are offered in only a few select areas. In fact, most Sling TV customers won't be able to watch their local channels with a Sling package, so take that under advisement before signing up
Howie Recommends
Or you could always . . .
Cut the cord with a digital antenna. Antennas (like this one on Amazon) are cheap to buy and free to use. They pick up the broadcast signals of stations near you, so you won't get cable networks like TBS or ESPN. But they do make a great supplement for any streaming service that doesn't offer all the local channels you want in your area.
How it all stacks up
Recommendations are all well and good, but ultimately, every household is unique. You might tend to binge-watch but find Hulu Live's interface unbearable. And while we love YouTube TV, we know it's not for everyone.
Knowing what each service offers is a huge step toward finding the best service for your needs, so here's how they all compare.
| | | | | | | | |
| --- | --- | --- | --- | --- | --- | --- | --- |
| | | | | | | | |
| Max. DVR hours | 50 hours | 20 hours | 500 hours | Unlimited (28 days) | 200 hours | Unlimited (9 months) | Unlimited (30 Days) |
| Live channels available | 266 | 60+ | 71 | 113 | 60 | 77 | 46 |
| Channel guide | | | | | | | |
| Live playback features | | | | | | | |
| Commercial skipping | | | | | | | |
| Max. picture quality | 1080p | 720p | 1080p | 720p | 1080p | 1080p | 1080p |
| Streaming quality (our rating) | 3/5 | 3/5 | 4/5 | 5/5 | 4/5 | 5/5 | 4/5 |
| Usability (our rating) | 2/5 | 4/5 | 4/5 | 4/5 | 2/5 | 5/5 | 4/5 |
| Max. simultaneous streams | 4 | 2 | 2 | 5 | Unlimited* | 3 | 3 |
Max. DVR hours
Live channels available
Channel guide
Live playback features
Commercial skipping
Max. picture quality
Streaming quality (our rating)
Usability (our rating)
Max. simultaneous streams
*Some restrictions apply. Unlimited streams apply only to devices used on your home network; outside your home network, you are limited to 3 simultaneous streams. Only 3 streams at a time may be used to watch premium channel shows.
Know which service you want? Make it so
Hopefully, you now have a better idea of which streaming service will work best for your household, and now you just have to sign up for the service (or services) you want.
If you're still undecided or just want more specific answers based on your needs, be sure to check out our streaming service reviews.
Or better yet, input your preferences into our cord-cutting tool. We'll give you specific recommendations based on the channels you want, your viewing habits, and more. Enjoy!